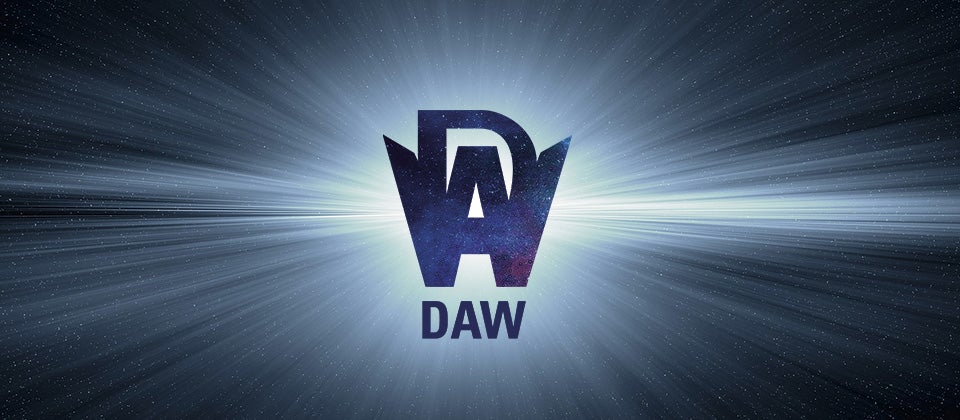 Founded in 1971 by veteran paperback editor Donald A. Wollheim, along with his wife, Elsie B. Wollheim, DAW Books was the first publishing company ever devoted exclusively to science fiction and fantasy. Now almost 50 years and two thousand titles later, DAW has a well-deserved reputation for discovering and publishing the hottest talents in the industry. Many stars of the science fiction and fantasy field made their debuts in the pages of a DAW book, including Patrick Rothfuss, Tad Williams, C. J. Cherryh, Mercedes Lackey, Kristen Britain, Melanie Rawn, C.S. Friedman, and Tanith Lee. Despite its high profile, DAW is still a small private company, owned exclusively by its publishers, Elizabeth R. Wollheim and Sheila E. Gilbert. Betsy and Sheila are strongly committed to discovering and nurturing new talent, and to keeping a personal "family" spirit at DAW—something they feel is all too rare in today's world of international conglomerate publishing.
DAW Books seeks to publish a wide range of voices and stories, because we believe that it is the duty of the science fiction and fantasy genres to be inclusive and representative of as many diverse viewpoints as possible.
Science fiction and fantasy have always been genres in which creators have infinite space to explore bold and inventive new ideas, while also reflecting the multiplicity of cultures, traditions, and identities of our own world. At DAW, we are proud of the work that our authors have already done to explore and celebrate diversity. We have a history of publishing feminist and LGBTQIA+ fiction, but we are always seeking to expand our own horizons, as well as those of our readers.
To this end, DAW is actively seeking new works of science fiction and fantasy written by and/or featuring people of color, Native people, disabled people, neurodiverse people, LGBTQIA+ people, and those from other underrepresented or marginalized communities.
For unagented manuscripts, please see our submission guidelines below. We encourage literary agents to reach out to our acquiring editors or email us at daw@penguinrandomhouse.com.
Elizabeth (Betsy) Wollheim is the only child of legendary paperback editor Donald A. Wollheim and grew up in the world of science fiction and fantasy publishing, regularly socializing with authors and artists. She attended her first science fiction convention at age 6, and during her youth was active in fandom. In 1975 she began work at DAW Books, first as an assistant editor, then as an associate editor. In April, 1985 when her father became catastrophically ill, she took over the company. She is now the President of DAW Books, and has been running DAW since August, 1985, with business partner, co-publisher, and friend, Sheila E. Gilbert. During her career Betsy has worked with C.J. Cherryh, Tad Williams, Mercedes Lackey, Patrick Rothfuss, Nnedi Okorafor, Kristen Britain, C.S. Friedman, Jennifer Roberson, Saladin A. Ahmed, David Gerrold, Marion Zimmer Bradley, Tanith Lee, Bradley Beaulieu, and many, many other authors. In 2012, she was the first female long form editor to win the Hugo Award during her lifetime. Betsy also art directed the covers of her books for decades, working with many noteworthy artists including Michael Whelan, Donato Giancola, Todd Lockwood, Dan Dos Santos, and others. In 1982 Betsy married "freak folk" musician Peter Stampfel and they have two daughters, Zoe and Lily.
---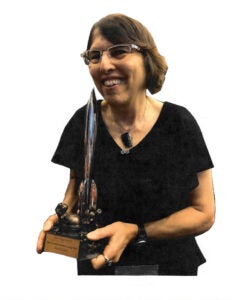 Sheila E. Gilbert has worked in publishing since 1970, starting at Ace Books, then moving to New American Library in 1972, where she ran the Signet Science Fiction and Fantasy line. She also worked as a free-lancer for Dell, Warner, and Doubleday. In 1985, Sheila joined DAW Books, becoming a partner in the company and co-publisher with Betsy Wollheim.
Sheila works closely with her many writers and also art directs her titles in conjunction with the art department. Among her authors are Tad Williams (whom she co-edits with Betsy), Tanya Huff, Seanan McGuire, Jim C. Hines, Gini Koch, Mickey Zucker Reichert, Julie E. Czerneda, Michelle Sagara West, Fiona Patton, Irene Radford, S. Andrew Swann, Stephen Leigh, Jenna Rhodes, Sara Hanover, Lisanne Norman, Joshua Palmatier, Violette Malan, Ed Willett, Jacey Bedford, Gerald Brandt, Marshall Ryan Maresca, W. Michael Gear, Kathleen O'Neal Gear, Dan Stout, Troy Bucher, and Juliette Wade. Over the years, she has been the editor guest at a number of regional conventions and writers' conferences.
Sheila has been nominated for the Hugo Award for Best Long Form Editor nine times, and in 2016 and 2018 she won the Hugo Award. 2021 marks Sheila's 51st year working in publishing.
---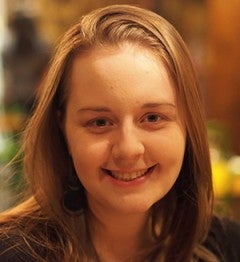 Katie Hoffman, editor, joined DAW Books in 2012. Prior to joining DAW, she worked at Soho Press, University Book Store in Seattle, and Amazon. She has worked on books from K. Eason, Suzanne Palmer, Sarah Kuhn, and others. She likes stories with inclusive worldbuilding, compelling examinations of ideas, and a lot of heart. You can find her on Twitter at @kehoffman_.
---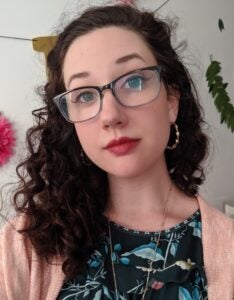 Leah Spann, associate editor, joined DAW Books in 2016 after completing the Columbia Publishing Course at Oxford. She has worked on books from Laura Lam, Elizabeth May, Joshua Phillip Johnson, E. J. Beaton, and Lena Nguyen, and forthcoming works from Adam Oyebanji and Kritika H. Rao. She likes inclusive stories, weird fairy tales, and Studio Ghibli films. You can find her on Twitter @LeahSpann.
---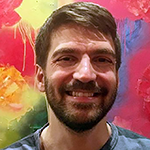 Joshua Starr joined DAW Books in 2007 and has been DAW's managing editor since 2012. Prior to joining DAW, he interned at Asimov's Science Fiction Magazine, CMJ New Music Monthly, and the Center for Public Integrity. He is a graduate of Yale University.
---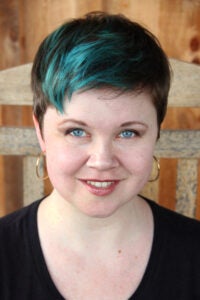 Lindsay Ribar joined DAW Books as its contracts, finance, and subsidiary rights manager in 2016, after spending nearly ten years at the Sanford J. Greenburger Associates literary agency. A graduate of NYU, she is the author of three YA contemporary fantasy novels from Penguin Young Readers, as well as one contemporary YA from Scholastic. You can find her on Twitter at @LindsayRibar.
---