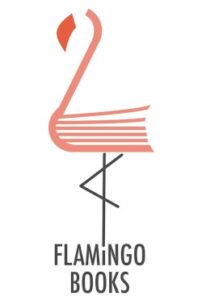 Helmed by Vice President and Publisher Margaret Anastas, the editor behind modern classics such as Fancy Nancy and Pete the Cat, Flamingo focuses on publishing commercial picture books from familiar names and debut creators. With a small but mighty team that includes associate editor Cheryl Eissing and publishing coordinator Claire Tattersfield, Flamingo is committed to building a list of books that are un-skippable. Among their impressive list is Busy Betty by Reese Witherspoon, I'm Not Scared, You're Scared by Seth Meyers, Kelly Corrigan's Hello World, Jane O'Connor's Good Job, George, Jimmie Allen's My Voice is a Trumpet, Alissa Holder and Zulekha Holder-Young's I Am Smart, I Am Blessed, I Can Do Anything, and Counting to Bananas by Carrie Tillotson and illustrated by Estrela Lourenço.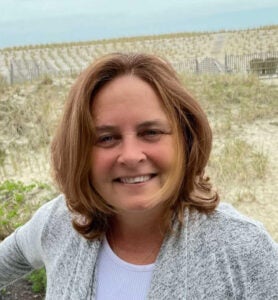 Margaret Anastas is the Vice President & Publisher of Flamingo Books. Before she joined Penguin Young Readers, Margaret worked at HarperCollins Children's Books for 17 years where she acquired Fancy Nancy, Pete the Cat, The Bad Seed series, and Hoda Kotb's bestselling picture books I've Loved You Since Forever and You Are My Happy.
At Flamingo, her new acquisitions include a new picture book series by Fancy Nancy creator Jane O'Connor called Good Job, George (illustrated by Andrew Joyner), and a picture book by bookfluencer Zibby Owens called Princess Charming (illustrated by Holly Hatam), as well as Better Together by husband-and-wife team Amy Robach and Andrew Schue. When Margaret isn't editing books, she can be found on the beach at the Jersey Shore or on her Peloton searching for that perfect ride.
Margaret's Featured Titles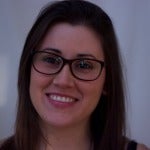 Cheryl Eissing, associate editor at Flamingo Books, joined Penguin Random House in 2017 as assistant editor at Philomel Books before attaining her current role. She holds a BA in English from Rutgers University. Cheryl edits picture books, middle grade, and young adult, and is specifically interested in stories that expose their readers to experiences and perspectives that the children's book world hasn't seen before.
Cheryl is the editor of the USA Today bestselling Pages & Co. series by Anna James, the New York Times bestseller The Little Ghost Who Lost Her Boo (written by Elaine Bickell and illustrated by Raymond McGrath), My School Stinks! (written by Becky Scharnhorst and illustrated by Julia Patton), Love Is Here by Mike Malbrough, and a number of upcoming picture books, including Counting to Bananas (written by Carrie Tillotson and illustrated by Estrela Lourenço), A Family Looks Like Love (written by Kaitlyn Wells; illustrated by Sawyer Cloud), and This Field Trip Stinks! (written by Becky Scharnhorst and illustrated by Julia Patton). Cheryl is always looking for silly yet profound picture books and stories that entertain, educate, and inspire young readers. When she is not editing books, Cheryl can be found befriending dogs on the streets of Jersey City or searching for the perfect margarita. Follow her on Twitter @cheryl_eissing.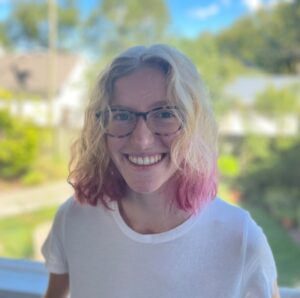 Claire Tattersfield is an assistant editor at Viking Children's Books and Flamingo Books. She began her career at Penguin Young Readers in 2019 after graduating from the University of Vermont with a degree in political science and global studies and a minor in Spanish. She supports Flamingo and Viking with picture books and a dash of young adult and middle grade. When she is not running around helping the Vikings and Flamingoes with their wonderful titles she can be found enjoying satire, calling her friends to come pick her up because she accidentally walked ten miles too far, eating homemade baked goods (made by other people), or watering her plants (of which she has too many).
Claire's first acquisition, Proper Badger Would Never!, is scheduled to be published in Spring of 2024.
Follow her on Twitter @clairetatters.