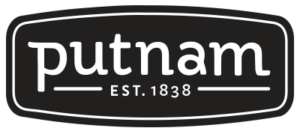 G.P. Putnam's Sons Books for Young Readers publishes approximately fifty books a year for children, from lively, accessible picture books to some of today's strongest voices in fiction and nonfiction. We strive to publish a book for every reader (ages 0-18).
In 1838, George Palmer Putnam and John Wiley established the publishing house of Wiley & Putnam, which became known as G. P. Putnam's Sons in 1872. One of the first children's titles published by G. P. Putnam's Sons was the 1925 Newbery Honor book Nicholas by Anne Carroll Moore. In 1936, Putnam merged with Coward McCann, bringing The Five Chinese Brothers by Claire Hutchet Bishop, illustrated by Kurt Wiese, and Millions of Cats by Wanda Gág to the list. In 1980, Eric Hill's classic lift-the flap Where's Spot? was published and became an international sensation. With the acquisition of Dodd, Mead's juvenile division in 1989, Putnam welcomed one of its brightest stars—Jan Brett, whose picture books annually climb to the top of the bestseller list. Putnam is also the proud publisher of the beloved Goodnight, Gorilla by Peggy Rathmann, published in 1994 and continuing to delight readers today.
Some of Putnam's recent successes include Last Stop on Market Street by Matt de la Peña, illustrated by Christian Robinson, winner of the Newbery Medal, the Caldecott Honor, and a Coretta Scott King Illustrator Honor book; The Cat Man of Aleppo by Irene Latham and Karim Shamsi-Basha, illustrated by Yuko Shimizu, winner of the Caldecott Honor; The Beautiful quartet by New York Times bestselling author Renée Ahdieh; Frankly in Love by New York Times bestselling author David Yoon; The Queen's Assassin by New York Times bestselling author Melissa de la Cruz; The Downstairs Girl by New York Times bestselling author Stacey Lee; the Iggy series by New York Times bestselling author Annie Barrows; The 5th Wave series by Rick Yancey; the Legend series by Marie Lu; and the E.B. White Award-winning Apothecary series by Maile Meloy. Celebrated authors Betty G. Birney, Sherri L. Smith, Sheila O'Connor, Greg Howard, Katherine Arden, Deborah Marcero, and Kristin Levine have also garnered tremendous readership and critical praise. We have a steady pipeline of exciting new books so please check back often to see our latest publications!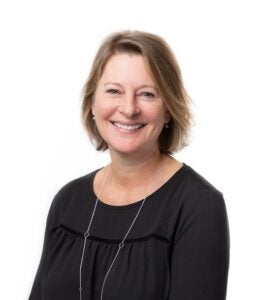 Jen joined Penguin Young Readers in 2018, and currently oversees G. P. Putnam's Sons, Razorbill Books, and Dial Books for Young Readers. Her select list includes authors David Yoon, Deb Caletti, Lisi Harrison, Sara Shepard, and actors Max Greenfield and Bobby Moynihan. She was previously Editorial Director at HarperCollins where she oversaw or edited the publications of many authors including Victoria Aveyard, Katharine McGee, Robin Benway, Sara Shepard, Misa Sugiura, Claudia Gray, and Jodi Lynn Anderson.
Jennifer's Featured Titles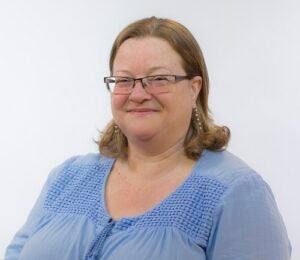 Susan Kochan is Associate Editorial Director of G. P. Putnam's Sons, an imprint of Penguin Young Readers Group. She joined Putnam in 1994 after teaching elementary school. She acquires fiction and nonfiction board books, picture books, and middle-grade novels, and loves stories that masterfully mix humor and heart. Susan has edited successful series including the Iggy books by Annie Barrows, the Planet Omar series by Zanib Mian, and Betty G. Birney's Humphrey series. She has also edited Patty Lovell and David Catrow's Molly Lou Melon books, Corey Rosen Schwartz and Dan Santat's beloved ninja fairy tales, starting with The Three Ninja Pigs, and Laura Murray and Mike Lowery's classroom favorites, the Gingerbread Man on the Loose books, as well as children's books luminaries Jan Brett, Gennifer Choldenko, and Keiko Kasza.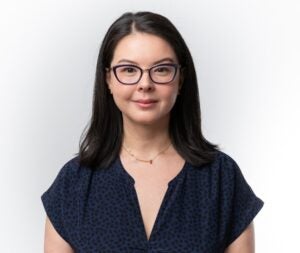 Stephanie Pitts is a Executive Editor at G. P. Putnam's Sons, an imprint of Penguin Young Readers Group. She acquires a healthy mix of picture books, middle grade, YA, nonfiction, and graphic novels for young readers. She edited the instant New York Times Bestseller Milo Imagines the World by Matt de la Peña and Christian Robinson, the #1 Indie Bestseller In a Jar by Deborah Marcero, Gladys the Magic Chicken by Adam Rubin and Adam Rex, and The Octopus Escapes by Maile Meloy and Felicita Sala, among other picture books. Stephanie has also edited many novels for young readers, including the #1 New York Times Bestseller The Ice Cream Machine by Adam Rubin, the New York Times Bestseller and Reese's Book Club YA Pick The Downstairs Girl by Stacey Lee, Some Girls Do by Jennifer Dugan, and Dress Coded by Carrie Firestone.
Stephanie's Featured Titles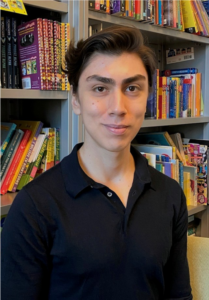 Polo Orozco is an Editor at G. P. Putnam's Sons, an imprint of Penguin Young Readers Group. He acquires YA, middle grade, and graphic novels, and he's drawn to stories that are highly entertaining, remarkably imaginative, and wholly human. At Putnam, Polo works with authors including Aislinn Brophy, Kyla Zhao, and #1 New York Times bestselling novelist Melissa de la Cruz. Prior to joining Penguin, Polo was at Random House Children's Books, where he edited books by authors including Julia Walton, Kevin van Whye, Molly Brooks, David A. Kelly, and Gavin Aung Than.