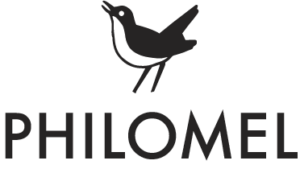 Philomel was created in the early 1980s as part of World Publishing Books for Young People, by editor and publisher Ann Beneduce. The imprint was named after the nightingale, using a term that literally means "lover of song," which implied that these books would be lyrical, beautiful in concept and form, and fine enough to be celebrated as gifts. The early lists included Eric Carle's The Very Hungry Caterpillar and Ed Young's Caldecott Honor–winning The Emperor and the Kite.
In 1985 Patricia Lee Gauch took over as editor-in-chief of Philomel. Under her leadership, Philomel published Caldecott winners Owl Moon by Jane Yolen and John Schoenherr, Lon Po Po by Ed Young, and So You Want to Be President? by Judith St. George and David Small, as well as the iconic animal fantasy series Redwall by Brian Jacques and the classic picture books of Patricia Polacco.
Michael Green took the helm as publisher in 2003. Under his direction, Philomel continued its tradition of producing quality picture books for the youngest of readers while publishing more commercial fiction for middle graders and young adults. The Philomel list grew to include the #1 bestselling blockbuster The Day the Crayons Quit by Drew Daywalt and Oliver Jeffers, Here We Are by Oliver Jeffers, Anthony Horowitz's Alex Rider spy novels, Mike Lupica's sports-centered novels, and John Flanagan's Ranger's Apprentice epic. This quest to reach reluctant readers added to Philomel's initial mission and expanded the type of books published under the imprint's name.
In 2018, Kenneth Wright became Philomel's publisher and, working with Jill Santopolo as associate publisher, continued to expand the definition of a Philomel book, publishing books meant to enlighten, inspire, and empower young readers. Philomel's list grew to include the #1 New York Times bestsellers She Persisted by Chelsea Clinton and Alexandra Boiger, Just Ask! by Sonia Sotomayor and Rafael López, Superheroes Are Everywhere by Kamala Harris and Mechal Renee Roe, and Girling Up: How to be Strong, Smart and Spectacular by Mayim Bialik. These books and many others opened readers' eyes to the world around them and the feelings inside them, and showed them how they could make a difference.
The Philomel team creates books that celebrate the potential in every reader, and its list of award-winners also includes, among others, New York Times bestselling historical fiction titles Between Shades of Gray, Salt to the Sea, and The Fountains of Silence by Ruta Sepetys, all recognized by the Carnegie committee, and Mockingbird by Kathryn Erskine and A Tangle of Knots by Lisa Graff, both recognized by the National Book Award committee.
Whatever the genre, Philomel strives to foster a love of reading in children and young adults. We aim to publish books that offer insight and new perspectives, and that show children what they can accomplish. It is an appreciation of story, of language, of books that can be read over and over and yet lose none of their magic that drives Philomel to make distinguished, meaningful books year after year.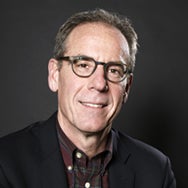 Kenneth Wright is the president and publisher of the Philomel Books and Viking Children's Books imprints. After graduating with a BA in English from the University of Colorado at Boulder, he worked his way up the editorial ladder to become an editorial director at Scholastic in 2001. In 2006 he joined Writers House as a literary agent, where he represented many award-winning and bestselling creators, including the award-winning and New York Times bestselling authors Ruta Sepetys, Steve Sheinkin, and Deborah Heiligman.
After six years as an agent, he returned to the editorial side of publishing as the VP and associate publisher of Viking Children's Books. In 2018, he became the president and publisher of both Viking and Philomel. While running these groups, Ken also makes time to edit a few select authors, including Oliver Jeffers, Arvin Ahmadi, and Gayle Forman. When he's not working on books, you can find him gardening, traveling, and reading back issues of The New Yorker. You can follow him on Instagram @kenwright212.
Kenneth's Featured Titles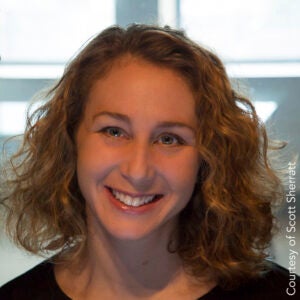 Jill Santopolo is the vice president and publisher of Philomel. After seven years at HarperCollins, she joined Penguin Random House in 2009 and became associate publisher in 2018. She holds a BA in English literature from Columbia University and an MFA in writing for children from the Vermont College of Fine Arts. Jill is best known for editing books that empower young readers, including the #1 New York Times bestsellers She Persisted by Chelsea Clinton and Alexandra Boiger, Just Ask! by Sonia Sotomayor and Rafael López, Girling Up by Mayim Bialik, and Superheroes Are Everywhere by Kamala Harris and Mechal Renee Roe. She also edited the National Book Award nominee A Tangle of Knots by Lisa Graff, the Amelia Bloomer winner The Secret Sky by Atia Abawi, the USA Today bestseller Peanut Butter & Cupcake! by Terry Border, and the LA Times bestseller Carnival Magic by Amy Ephron, as well as award-winning and bestselling books by Temple Grandin, Andrea Robertson, Jane Yolen, and many others. Jill loves publishing books that challenge readers to think more deeply about the world around them. When she's not editing, Jill is a New York Times bestselling novelist herself. You can follow her on Twitter and Instagram @jillsantopolo.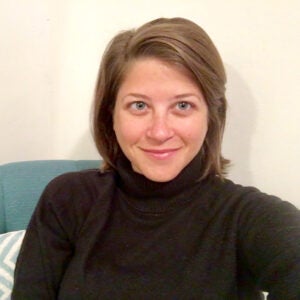 Talia Benamy, editor at Philomel Books, joined Penguin Random House as an editorial assistant in 2013. She graduated with a BA in English from Cornell University. Talia is the editor of Cramm This Book: So You Know WTF Is Going On in the World Today by Olivia Seltzer, My Love for You Is Always by Gillian Sze and Michelle Lee, You Can Be ABCs by Robert Samuel White II, Robert Samuel White III, and Robert Paul Jr., The Life and Crimes of Hoodie Rosen by Isaac Blum, and the Airi Sano, Prankmaster General series by Zoe Tokushige, and she co-edits the She Persisted chapter book series with Jill Santopolo. She is constantly on the lookout for books that will help readers understand the world around them and their ability to impact it, as well as books that embrace feminism, celebrate wordplay, and focus on Judaism, politics, or space. When she's not editing books, Talia can be found engaging in political activism, winning bar trivia nights, eating all the pizza, and planning her next trip. Follow her on Twitter @taliabenamy.