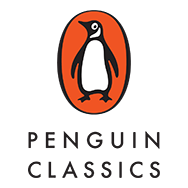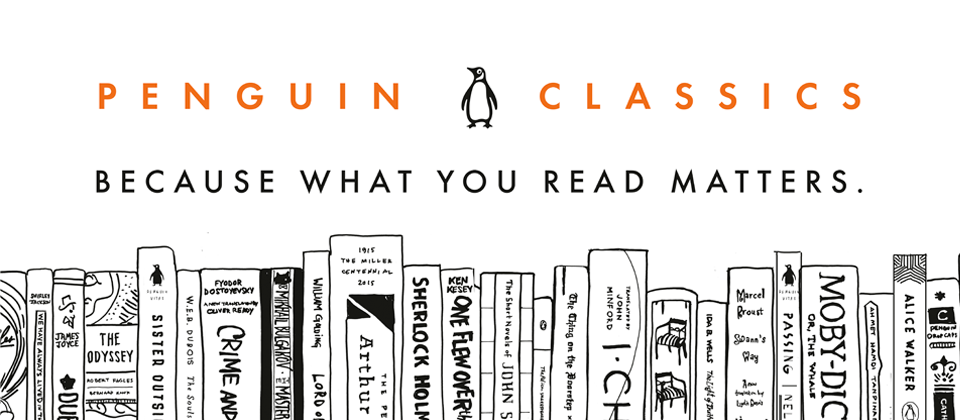 Penguin Classics
---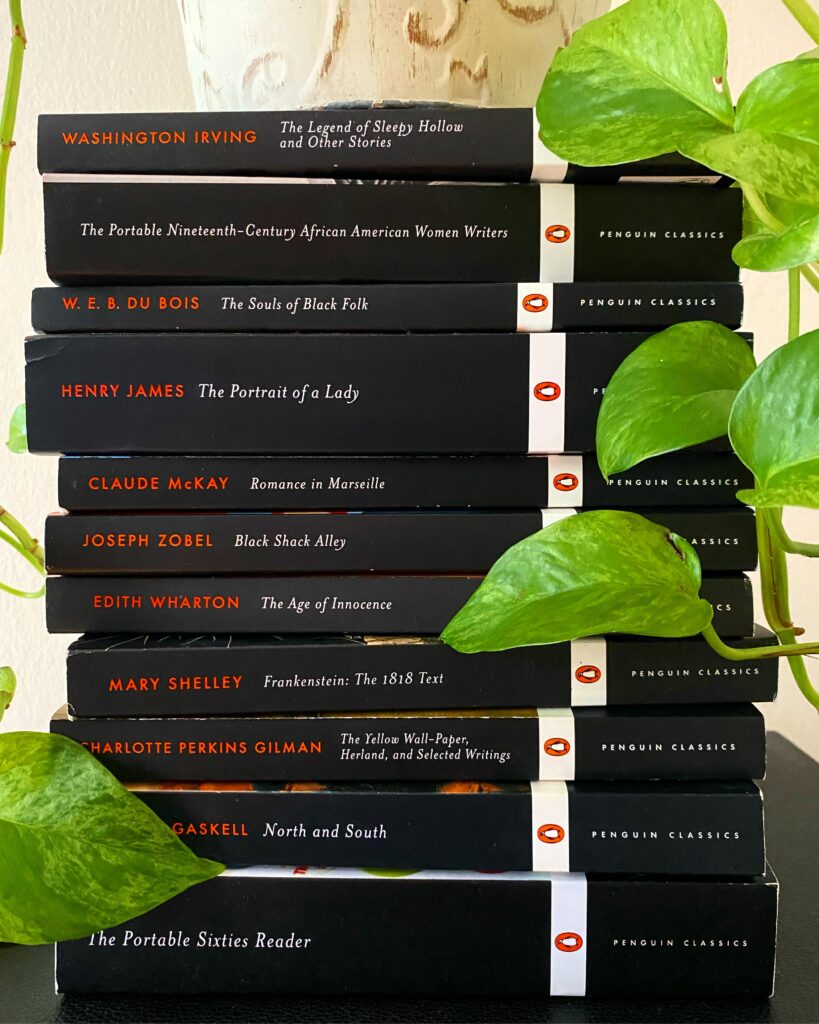 For more than seventy-five years, Penguin has been the leading publisher of classic literature in the English-speaking world. With nearly 2,000 titles, Penguin Classics represents a global bookshelf of the best works throughout history and across genres and disciplines. Readers trust the series to provide authoritative texts enhanced by introductions by distinguished scholars and contemporary authors, as well as quality translations by award-winning translators.
Penguin Classics is proud to count among its authors John Steinbeck, Arthur Miller, Shirley Jackson, William Golding, Jorge Luis Borges, Pablo Neruda, R. K. Narayan, Ngũgĩ wa Thiong'o, Dorothy Parker, H. P. Lovecraft, Hannah Arendt, Jack Kerouac, Ken Kesey, and Graham Greene, and among its translators Robert Fagles, Lydia Davis, Edith Grossman, Royall Tyler, John Minford, and Richard Pevear and Larissa Volokhonsky. From our signature black spine paperbacks to our Deluxe Editions with French flaps and deckled edges, to our collectible hardcovers, there is a Penguin Classic for every reader.
Because What You Read Matters
---
Stay Engaged and Entertained: Subscribe to our monthly newsletter and follow us on social media. We are @PenguinClassics everywhere.
For Classroom Study: Visit Penguin Random House Education to search for our newest Penguin Classics or dive deeper into our catalogs.
For Inspiration: Check out Classic Penguin: Cover to Cover, a visual overview of the innovative covers that have put Penguin Classics at the forefront of the book design world.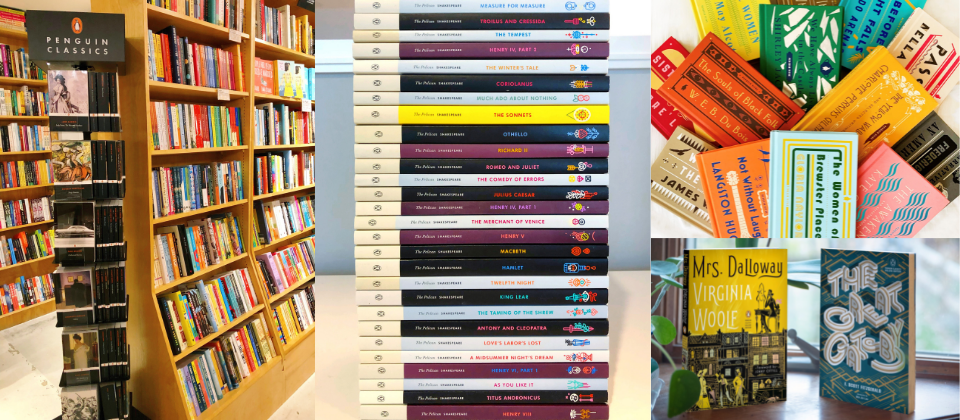 What Makes a Classic?
---
Here are 75 answers to that question selected by the editors of Penguin Classics for our 75th anniversary. We hope these selections, some familiar and some surprising, guide you through a reader's odyssey.
Discover More Classics
---
Penguin Classics Marvel Collection
African American Classics, General Editor: Henry Louis Gates, Jr.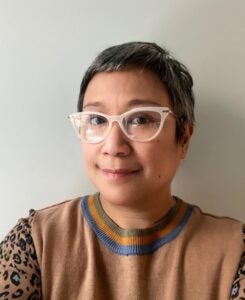 ---
Elda Rotor (she/her) is Vice President and Publisher for Penguin Classics. She oversees the U.S. classics publishing program including the works of John Steinbeck, Arthur Miller, Shirley Jackson, William Golding, Amy Tan, Alice Walker, and the Pelican Shakespeare series. Elda originated several series including the Penguin Classics Marvel Collection, Penguin Vitae, Penguin Liberty, Penguin Drop Caps, Penguin Orange Collection, Penguin Horror with Guillermo del Toro, Penguin Civic Classics, and a series of African American classics curated by Henry Louis Gates, Jr.. She was a founding member of the PRH DEI Council and led the Penguin Publishing Group Diversity Committee. She is a board member for the Academy of American Poets and an advisory board member of Kundiman, a national organization dedicated to Asian American creative writing. She published People from Bloomington by Budi Darma, translated by Tiffany Tsao, winner of the 2023 PEN Translation Prize. In 2013, she co-produced and narrated Poems By Heart from Penguin Classics, named one of the Best Apps of the Year by Apple. For Penguin Books and Viking, she edited the Lambda Literary Award finalist Fairest by Meredith Talusan, Legendary Children by Tom Fitzgerald and Lorenzo Marquez, The Art of Language Invention by David J. Peterson, The Penguin Anthology of Twentieth Century American Poetry edited by Rita Dove, and the New York Times-bestselling The Inaugural Address by Barack Obama. She has worked with a wide range of contributors including Gene Luen Yang, Nnedi Okorafor, Leigh Bardugo, Kevin Young, Jason Reynolds, Tracy K. Smith, Kevin Wilson, Mahogany L. Browne, Sofia Coppola, Ottessa Moshfegh, Patti Smith, Victor LaValle, Elaine Castillo, Tom Perrotta, Rebecca Mead, James Earl Jones, Lynn Nottage, David Simon, Jeff VanderMeer, and Lois Lowry. Prior to Penguin, Elda was a Senior Editor at Oxford University Press.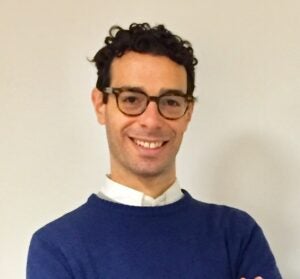 John Siciliano (he/him) is an executive editor acquiring for Penguin Classics, Penguin Books, Penguin Life, and Viking. He has brought to the Penguin Classics list many new titles from around the world―in translations from Chinese, Japanese, Spanish, Portuguese, Italian, French, German, Swedish, Russian, Turkish, Persian, and Arabic—as well as new editions of American classics by F. Scott Fitzgerald, Rudolfo Anaya, and Julia Alvarez, including a New York Times bestselling edition of Twelve Years a Slave by Solomon Northup. He published Lydia Davis's award-winning, nationally bestselling translation of Madame Bovary and conceived of the Penguin Christmas Classics, Penguin Galaxy, and a series of African American classics and Asian American classics. Among the writers he has commissioned introductory essays from are Neil Gaiman, Ibram X. Kendi, Rupi Kaur, Philip Seymour Hoffman, and Maxine Hong Kingston. For Penguin Books, Penguin Life, and Viking, his list includes one of The New York Times Book Review's Ten Best Books of 2018, The Perfect Nanny by Leila Slimani; the New York Times bestseller The Truth About the Harry Quebert Affair by Joel Dicker; the Man Booker International Prize finalist Frankenstein in Baghdad by Ahmed Saadawi; and the multimillion-copy international bestsellers The Things You Can See Only When You Slow Down by Haemin Sunim and Ikigai by Héctor García and Francesc Miralles. He has participated in editorial fellowships in Jerusalem, Istanbul, Sofia, London, Paris, Amsterdam, Barcelona, Salzburg, Oslo, Helsinki, Krakow, Sharjah, Tokyo, and Taipei.
---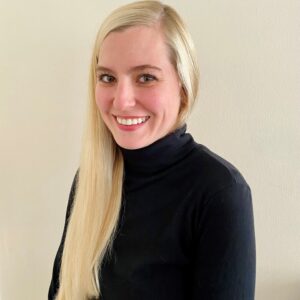 Elizabeth (she/her) joined Penguin Classics in 2016 after brief stints in magazines and academic publishing. A life-long lover of classic literature (and life-long Penguin Classics superfan), Elizabeth has played a key role in bringing new contemporary voices to Penguin Classics, including Elif Batuman, Claire Vaye Watkins, Brandon Taylor, Joy Harjo, Rachel Syme, Kate Bolick, and Gloria Steinem. While she is constantly working to strengthen Penguin Classics' impressive roster of feminist voices, she is also excited about expanding the traditional idea of the "canon" to include more underrepresented voices, and is especially interested in publishing more Latinx, Black, Asian, and Indigenous authors in Penguin Classics. She was heavily involved in the creation of the prestigious Penguin Vitae series and is actively looking for contemporary writers to contribute to future classics that will be added to the ongoing series. Her list for Penguin Classics includes The Women's Suffrage Movement by Sally Roesch Wagner, A Nation of Women by Luisa Capetillo, The Portable Anna Julia Cooper edited by Shirley Moody-Turner, and The Gates Ajar by Elizabeth Stuart Phelps, as well as new editions of beloved classics like Edith Wharton's The Age of Innocence, Henry James's The Portrait of a Lady, Kate Chopin's The Awakening, Rona Jaffe's The Best of Everything, James Welch's Winter in the Blood, E.M. Forster's A Room with a View, and Charlotte Perkins Gilman's The Yellow Wall-Paper. Elizabeth also manages the @PenguinClassics Instagram and would love if you gave it a follow! 
Elizabeth's Featured Titles