Viking Penguin is comprised of Viking Books, Penguin Books, Penguin Classics, Pamela Dorman Books, Penguin Life, and The Open Field.
Viking Books is a legendary imprint, founded in New York City in 1925, with a distinguished list of extraordinary writers. Viking's name and its logo, a ship drawn by Rockwell Kent, were chosen as symbols of enterprise, adventure, and exploration in publishing, which are the guiding principles of the imprint. The founders had an openness both to tradition and to innovation in the arts, something we continue to see at Viking today, where we excel in bringing strong voices and big ideas to the largest possible audience. The Viking fiction list includes Geraldine Brooks, NoViolet Bulawayo, Tana French, Lev Grossman, Matt Haig, Sue Monk Kidd, Rebecca Makkai, Ruth Ozeki, and Amor Towles. Viking's nonfiction authors—academics and intellectuals, journalists and experts—include Luvvie Ajayi Jones, Daniel James Brown, Adam Grant, Mikki Kendall, Chanel Miller, Nathaniel Philbrick, Steven Pinker, Sonia Purnell, Jen Sincero, Rebecca Solnit, Andrew Ross Sorkin, Adam Tooze, Bessel van der Kolk, and Elaine Welteroth. The Viking logotype continues to inspire its staff, its writers, and its audience with its call to be bold and fearless in our publishing.
Penguin Books is the industry leader in paperback publishing across the board: in its curation of its backlist catalog of almost 2,500 active titles; as the home of Viking's paperback reprints; and as the publisher of a select list of paperback originals, distinguished most recently by numerous bestsellers by Johanna Basford and Mari Andrew, Leila Slimani's The Perfect Nanny, Paul Hawken's Drawdown, Kassia St. Clair's The Secret Lives of Color, and Halle Butler's The New Me.
Penguin is also a notable publisher of poetry. The distinguished Penguin Poetry list is headlined by Terrance Hayes, Paul Tran, and Joshua Bennett, and brings out five volumes of poetry every year.
Viking Penguin editors also acquire for Penguin Life. Penguin Classics and Penguin Life editors also acquire for Viking Penguin.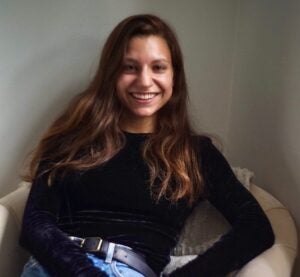 Camille LeBlanc works with Rick Kot and Allison Lorentzen. She is drawn to fiction and nonfiction that explore timeless questions in contemporary contexts; character-driven stories that illuminate geopolitical tensions; and books that are funny, perspective-altering, and have an element of suspense. She joined Viking Penguin in 2020 after working as an editorial fellow at Lit Hub and as an assistant to a bestselling crime writer.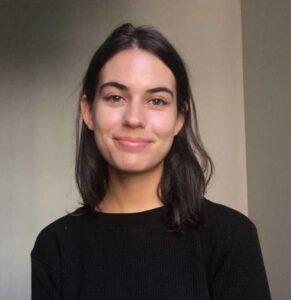 Allie Merola joined Viking Penguin in 2018. In addition to assisting Lindsey Schwoeri, she acquires fiction, nonfiction, and poetry titles. She is drawn to narrative nonfiction and essays, particularly fresh, genre-bending explorations of psychology and popular culture; fiction—especially with a suspenseful or satirical streak—that interrogates our political, social, and moral convictions; and poetry that is intimate and disarming. She has worked with New York Times bestselling and award-winning authors including Ruth Ozeki, Rebecca Solnit, Alejandro Zambra, Amor Towles, Patricia Lockwood, Flynn Berry, Bianca Bosker, Sunjeev Sahota, Jacqueline Crooks, and more, as well as poets across the Penguin Poets list, including Terrance Hayes, Phillip B. Williams, Joshua Bennett, Paul Tran, Carrie Fountain, Rio Cortez, Garous Abdolmalekian, Zeina Hashem Beck, Su Cho, and Adrienne Chung. Raised in Ohio and on the internet, she is a former editorial intern at Yale University Press, Words Without Borders, and David R. Godine, Publisher.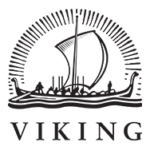 Jenn Houghton (she/her) joined Viking Penguin in October 2021 assisting both Laura Tisdel and Brian Tart. She graduated with a Creative Writing B.A. from William Paterson University, which she earned while managing a retail business in Montclair, New Jersey. Moving on from small business, she entered the world of publishing with a passion for absurdist fiction, introspective narratives, and multicultural perspectives.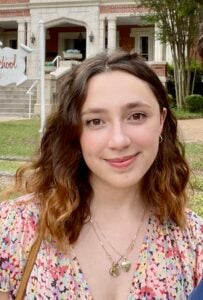 Paloma Ruiz joined Viking in March 2022, assisting Wendy Wolf and Emily Wunderlich. She graduated from Harvard University with a B.A. in English, and is drawn to interdisciplinary nonfiction which explores history, science, medicine, women's health, and the environment. She also enjoys magical realism, prose-poetry, and lyrical, genre-bending narratives. She is a former research assistant for various visual artists and art historians, as well as a Contributing Editor for the Public Domain Review.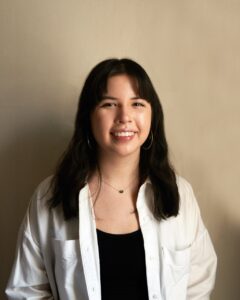 Elizabeth Pham Janowski (she/her) joined Viking, Penguin Books, Penguin Classics, and Penguin Life in March 2023 as the assistant to John Siciliano and Ibrahim Ahmad. Originally from Milwaukee, Wisconsin, she graduated from Dartmouth College with a degree in history and film studies and received her master's in journalism from Columbia University. Her passions include bold, narrative-driven histories and cultural criticism, as well as fiction that spotlights queer voices and underrepresented cultures.