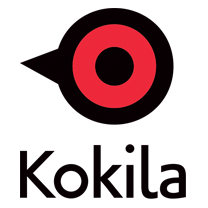 Mission Statement
Kokila (pronounced KO-ki-la) brings together an inclusive community of authors and illustrators, publishing professionals, and readers to examine and celebrate stories that reflect the richness of our world.
By centering historically marginalized stories and making space for storytellers to explore the full range of their experiences, we deliver books that inspire and entertain readers and add nuance and depth to the way children and young adults see the world and their place in it.
Kokila will publish work for children and young adults across all formats and genres.
Submissions Window
We are no longer having an open submissions period. The Penguin Young Readers division has created the Emerging Voices & Visions program that hosts a free yearly live Zoom event for unpublished, early career writers and artists from historically marginalized communities to connect with editors. Going forward, our imprint will only accept submissions from attendees of this event. Learn more about when the next Emerging Voices & Visions event will be here: tinyurl.com/44sazdcb.
Educator Guides
Spanish-Language Editions
Namrata Tripathi is Founder and Publisher of Kokila. Previously, Namrata held editorial positions at HarperCollins, Disney-Hyperion, and Simon and Schuster. She is the editor of New York Times bestsellers Hair Love by Matthew A. Cherry and Vashti Harrison and Antiracist Baby by Ibram X. Kendi and Ashley Lukashevsky; the Newbery Honor-winning middle grade novel The Night Diary by Veera Hiranandani; and the National Book Award Finalists Where Things Come Back by John Corey Whaley, Patron Saints of Nothing by Randy Ribay, and The Legend of Auntie Po by Shing Yin Khor. Namrata grew up in Afghanistan, India, Canada, Pakistan, Germany, and Poland, and has happily called New York City home for the last twenty-five years.
Follow her on Twitter: @Tweetpathi.
Namrata's Featured Titles
Art Director Jasmin Rubero has designed books by critically-acclaimed and bestselling artists and authors, including the New York Times bestselling Ladybug Girl series by Jacky Davis and David Soman; Pura Belpré Award winner Portraits of Hispanic American Heroes by Juan Felipe Herrera, illustrated by Raul Colón; and Junot Díaz's debut picture book Islandborn, illustrated by Leo Espinosa.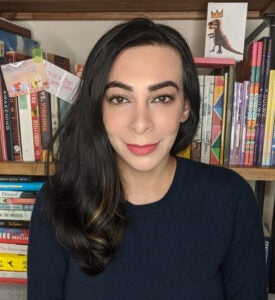 Executive Editor Zareen Jaffery joined Kokila in January 2020, and will continue to publish books across age groups. She has acquired and edited a number of New York Times bestselling, award-winning, and critically acclaimed books over the course of her publishing career.
Most recently, she was an Executive Editor at Simon & Schuster Books for Young Readers where she worked with authors including Jenny Han, Lupita Nyong'o, Mary H.K. Choi, Siobhan Vivian, Hena Khan, Lilliam Rivera, Hanna Alkaf, Jamilah Thompkins-Bigelow, and S.K. Ali. She is the founding editor of Salaam Reads, an imprint at Simon & Schuster which launched in 2016 about Muslim children and families. Prior to Simon & Schuster, Zareen worked on commercial teen fiction at HarperCollins Children's Books and adult fiction and non-fiction at Hyperion books (Walt Disney/ABC). Zareen served for two years as a member of the Children's Book Council (CBC) Diversity Committee and was appointed co-chair of the Diversity within ALSC (Association for Library Services to Children) Task Force from 2016-2017. She is a graduate of New York University, and currently lives in California.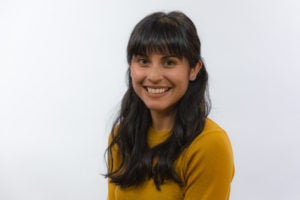 Executive Editor Joanna Cárdenas has worked on such critically-acclaimed and award-winning books as The First Rule of Punk by Celia C. Pérez and Stand Up Yumi Chung by Jessica Kim.
Joanna is co-founder of the Representation Matters Mentor Program for aspiring editors of color, and she was on the board of Latinx in Publishing, a nonprofit organization that promotes literature by, for, and about Latino/a/x people. In 2015, she was an honoree of Publishers Weekly's Star Watch, which identifies book publishing talent making waves in the industry. She is looking for books across age categories, genres, and formats that center joy, creativity, and imagination; explore our roles as global citizens; use comedy to deconstruct big life questions and events; and celebrate romantic and platonic love. Follow her on Twitter: @joannananamc.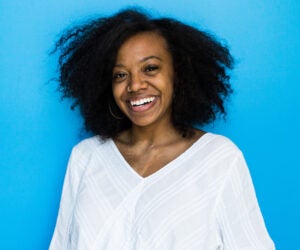 Associate Editor Sydnee Monday joined Kokila in May of 2018. She's assisted on titles such as the New York Times bestselling picture book Hair Love by Matthew A. Cherry and Vashti Harrison, National Book Award finalists Patron Saints of Nothing by Randy Ribay and The Legend of Auntie Po by Shing Yin Khor, and Maya and the Robot by Eve L. Ewing. Her growing list features children's lit debuts from Keah Brown, Kiera Wright-Ruiz, Rinny Perkins, and more. Prior to Kokila, she worked at NPR, the PEN/Faulkner Foundation, and Sankofa Bookstore in Washington, D.C. A graduate of Howard University, she mentors high school students in NYC with the Governor's Committee on Scholastic Achievement. Follow her on Twitter (@sydneemonday) or Instagram (@sydneemonday).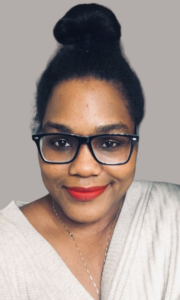 Publishing Assistant Tenisha Anderson-Kenkpen joined Kokila in October 2023. Before Kokila, Tenisha lent her expertise as a legal industry consultant at Lighthouse Global and Epiq. She worked in advertising sales for Maxim and New York Magazine. She co-founded and co-hosted the podcast Speaking of Fashion during the early era of podcasting. She also founded Qlix magazine, an independent art and style publication that garnered global recognition for its unique voice and perspective. Tenisha is a 2023 Fellow of the Los Angeles Review of Books Publishing Workshop and holds degrees from the London College of Communication, Southern Illinois University Carbondale, and Loyola University Chicago. The ideals of empowerment and emotional education inherent to children's and YA literature align with Tenisha's core values, as does recognizing diverse voices through all storytelling mediums. She currently resides in California. Follow her on Twitter @TKenkpen.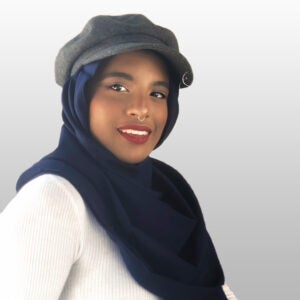 Junior Designer Asiya Ahmed is a Black and South Asian Muslim creative, and currently lives in New York. A graduate with a degree in Advertising and Public Relations, she has a Certificate in Visualization and Design and worked as a graphic designer for four years before joining Kokila. She believes in transforming powerful narratives through literature and design, and is passionate about empowering children and young adults, especially those of color, with books that feel like love letters. Asiya also enjoys writing poetry. Follow her on Instagram: @paperbackruins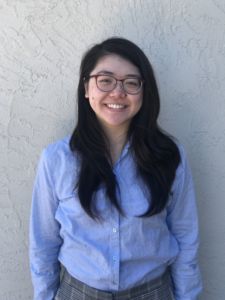 Assistant Editor Jenny Ly joined Kokila and Nancy Paulsen Books in September 2023. She previously worked at HarperCollins, W.W. Norton, and was a former bookseller. At Harper, she assisted on books such as Wei Skates On by Olympian Nathan Chen and Lorraine Nam; the Batchelder Award-winner Just a Girl by Lia Levi, translated by Sylvia Notini; and the #1 NYT bestseller Strange Planet: the Sneaking, Hiding, Vibrating Creature by Nathan Pyle. Jenny is a Bay Area native and now lives in NY. She is a graduate of Smith College and the Columbia Publishing Course.