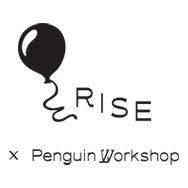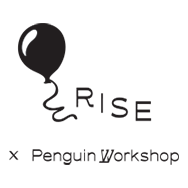 Our mission:
To engage, empower, and evolve the youngest readers (ages 0-5) with authentic, relevant, and elegant books.
Publishing books for babies, toddlers, and preschoolers is an immense responsibility. At RISE, we have the power to inspire our readers to become a generation of empowered, confident, self-loving, empathetic, and resilient people… all through the power of exposure. Every book we publish serves to help children feel smart, capable, important, safe, and loved.
Our authors are experts in their subjects, either lived or learned, writing in language that is age-specific. Our illustrators are artists and creators in their own right, making art infused with experience, passion, and purpose. Together, we create books with imagery and information that authentically interest our readers and grow them into people who love books and love themselves. What could be more important than this?
Follow us on Instagram @risebooks
Submission guidelines
At RISE, we welcome any submission, text or art, that sits within our mission to empower the youngest readers, ages 0-5. We accept submissions from agents, previously published authors and illustrators, and aspiring authors and illustrators.
Established or aspiring authors, please send work that you create from a place of expertise, lived or learned.
Established or aspiring illustrators, please send samples that show your voice and feel like part of a larger idea or body of work. Concept-driven passion projects encouraged. No prior experience in the 0-5 realm is necessary, just a spark of relevancy and applicability to our mission.
For those who do not have an existing contact/relationship with someone at RISE or Penguin Workshop, please send your submission to: penguinworkshopsubmissions@penguinrandomhouse.com. We will do our best to get back to you, but based on volume, we unfortunately cannot guarantee a response to every submission.
RISE x Penguin Workshop Launch
Take a look at our launch catalog
People are talking about RISE: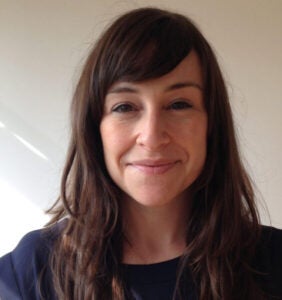 Cecily Kaiser joined Penguin in 2019 with a mission to create engaging, empowering, and elegant books for babies, toddlers, and preschoolers. She has previously worked with major contributors to this category such as Norman Bridwell, Caroline Jayne Church, Barney Saltzberg, Jean Jullien, Leslie Patricelli, Chris Raschka, and Lotta Nieminen, and looks forward to continuing to publish groundbreaking talent for the youngest readers.
Cecily was previously the Children's Publisher at Phaidon Press, and prior to that, launched the Appleseed imprint for 0-5 year olds at Abrams Books. She began her career almost 20 years ago at Scholastic, first as a Book Clubs manager, and then as Editorial Director of the Cartwheel imprint for 0-6 year olds. Cecily earned a degree in child development at Tufts University and a Masters in Business from NYU. She is devoted to her young readership, bringing a developmental perspective to her editorial work, and a commitment to ingenuity.
Cecily relishes the inspiration and support she receives from her husband, David, and their two young children, Ezra and Billie. Together, they share music, books, plants, chocolate, and snuggles.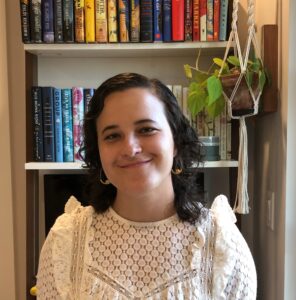 Nicole was born and raised in Mexico City, but spent most of her adult life in Texas. She holds a BA in English Literature from St. Edward's University, and is a graduate of the Denver Publishing Institute.
Before joining RISE in 2021, Nicole worked in advertising at Third Ear and adult publishing at Greenleaf Book Group and A Strange Object. She then went on to edit children's books at Simon & Schuster, where she uncovered her passion for bringing purposeful, essential, and inspirational stories to young children.
Nicole spends her free time letting her Wauzer, Gatsby, take her on long walks, rock climbing, and adopting too many plants.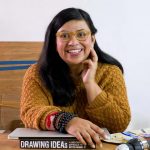 Maria grew up in Brooklyn, New York, and has been art lover since she could hold a crayon. She has a BFA from the School of the Art Institute of Chicago, where she studied design, printmaking, and photography. And is also a graduate of the Fiorello H. LaGuardia H.S. magnet art program.
Maria joined Penguin Young Readers in 2019, and previously designed for Random House, Disney Hyperion, and Workman Publishing. Before falling in love with book design, she worked in news and magazine. Maria's work has been recognized by AIGA 50 Books/50Covers, the Type Directors Club, and the New York Book Show. She is also a member of the Latine/LatinX in publishing community and supports diversity in books.
When she is not designing, Maria blogs about outstanding covers on Book Design Heroines and writes the Some Things Covered column for Spine magazine. She also takes many long walks with her husband, Art Director Tam Nguyen, and their dogs, Bodhi and Ashoka.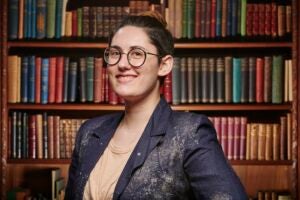 Rae is a Philadelphia based designer with a love for thoughtful and intentional design. They believe that good design should bring joy, clarity and hope to others. Rae holds a BFA in Graphic and Interactive Design from Tyler School of Art at Temple University. Prior to joining the RISE team in 2022, they worked at Running Press book publishers on a wide range of books—from memoirs to mini-kits, and everything in-between! When not designing, Rae is usually gardening, hanging out with their cats, or cycling through an ever-expanding list of crafts and hobbies.