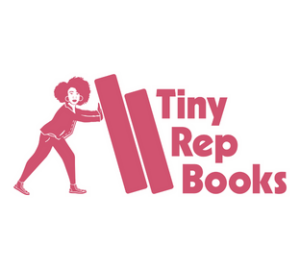 Tiny Reparations Books is a highly curated imprint dedicated to publishing both literary fiction and nonfiction as well as essay collections that highlight and amplify unique and diverse voices. The imprint is committed to publishing complex, honest, and humorous work that not only reflects the current conversation but also pushes it forward.
For details about our other imprints, visit: Dutton and Plume.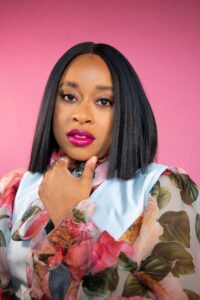 Phoebe Robinson is a stand-up comedian, writer, producer, and actress. She is the co-creator and co-star of the hit podcast turned HBO series 2 Dope Queens and other critically acclaimed podcasts including Sooo Many White Guys and Black Frasier. She's also the New York Times bestselling author of You Can't Touch My Hair: And Other Things I Still Have to Explain and Everything's Trash, But It's Okay which has been picked up as a series order for Freeform. Additionally, Phoebe starred in the films Ibiza and What Men Want, and was a moderator for Michelle Obama's Becoming book tour where she interviewed the former first lady. In 2019, Phoebe launched Tiny Reparations, a production company under ABC Signature, whose first series Doing the Most with Phoebe Robinson, premiered April 2021 on Comedy Central. In 2021, Phoebe published her third book of essays Please Don't Sit on My Bed in Your Outside Clothes, which quickly became a national bestseller and the inaugural title from her imprint, Tiny Reparations Books, which champions writers of color. Her debut hour comedy special, Sorry, Harriet Tubman, premiered Oct 2021 on HBO Max.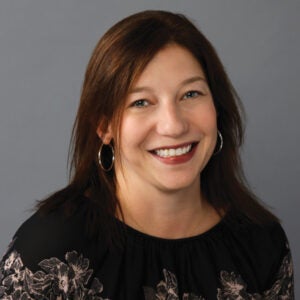 Christine Ball is Senior Vice President, Publisher for Berkley, Dutton, and their respective imprints. She joined Dutton in 2008 as the Director of Publicity and Marketing after serving as publicity director at Crown.
She was named Vice President of Dutton in 2011, Associate Publisher in 2012, Deputy Publisher of Berkley in 2016 and SVP, Publisher in 2017. In 2019 she was named an "Agent of Change" by Girls Write Now. In 2020, she and Phoebe Robinson joined forces to establish Tiny Reparations Books under the Plume imprint.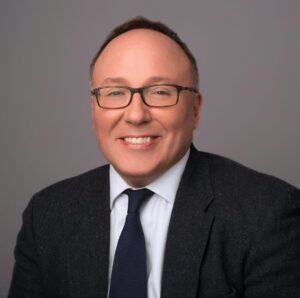 John Parsley oversees the editorial department of Dutton and its imprints Plume, Tiny Reparations, and Caliber, in addition to acquiring a focused list of nonfiction and fiction titles. John was previously VP, Executive Editor at Little, Brown. He has edited many New York Times bestsellers, and authors John has worked with have won or been finalists for the Aspen Book Awards, Books for a Better Life Award, Carnegie Medal, Edgar Award, Kirkus Prize, LA Times Book Prize, Lukas Prize, National Book Award, NBCC Award, NYT Notables, Orion Book Award, PEN Awards, Pulitzer Prize, and TIME 100.
Recent and upcoming titles on John's list include Scott Ellsworth's National Book Award longlist title, The Ground Breaking; Andre Iguodala's The Sixth Man, selected by President Obama as a favorite book; Hell of a Book, the National Book Award winner in fiction, by Jason Mott; E.G. Scott's thrilling novel, The Rule of Three; Pulitzer winner Gene Weingarten's One Day, "one of the 50 best nonfiction books of the last 25 years" (Slate); Elizabeth Williamson's Sandy Hook; and Timothy Winegard's bestselling history, The Mosquito and his forthcoming, The Horse.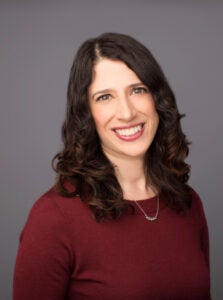 Jill Schwartzman joined Dutton in January 2012 with a mandate to acquire platform, publicity, and voice-driven nonfiction, with a focus on celebrity, pop culture, memoir, humor, music, biography, and narrative nonfiction. Recent and upcoming Dutton titles include Nick Offerman's fifth New York Times bestseller Where the Deer and the Antelope Play, Drew Barrymore's second New York Times bestseller Rebel Homemaker, Phoebe Robinson's Please Don't Sit on My Bed in Your Outside Clothes as well as Ralph Macchio's Waxing On, Ryan Britt's Phasers on Stun, and Kate Gavino's A Career in Books. Other New York Times bestsellers at Dutton include Jeff Tweedy's How to Write One Song, Andy Green's The Office, Robyn Crawford's A Song for You, Brooke Shields's There Was a Little Girl, and Janice Kaplan's The Gratitude Diaries.
Jill is also Editorial Director of Plume, where she recently published the New York Times bestseller Subpar Parks by Amber Share as well as many other books in the pop culture, illustrated, and humor space.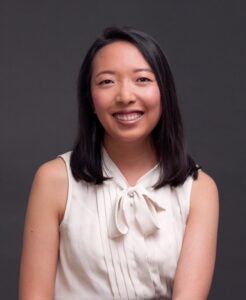 Emi Ikkanda is an Executive Editor acquiring nonfiction and select fiction projects at Tiny Reparations Books, Dutton, and Plume at Penguin Random House. She previously worked at Seal Press at Hachette, Spiegel & Grau at Random House, and Henry Holt at Macmillan. She publishes a diverse list of award-winning, bestselling, and culturally relevant books. Over the years she has edited #1 New York Times and international bestselling authors, and edited winners or finalists for the Pulitzer Prize, National Book Award, Carnegie Medal, Financial Times Business Book of the Year Award, and the TIME 100.
Recent highlights on her list include #1 New York Times bestselling author Ijeoma Oluo's Mediocre, Karla Cornejo Villavicencio's NBA finalist The Undocumented Americans, Carla Power's Pulitzer finalist Home, Land, Security, Minda Harts's Right Within, Arianna Davis's What Would Frida Do?, international bestselling novelist Michael David Lukas's The Last Watchman of Old Cairo, Sanaë Lemoine's New York Times Editor's Choice The Margot Affair, NASA Astronaut Nicole Stott's Back to Earth, and former Reddit CEO Ellen Pao's Reset.