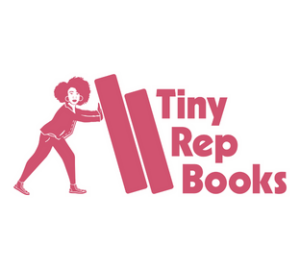 Founded in 2020 by Phoebe Robinson in partnership with Plume and Penguin Random House, Tiny Reparations Books is a highly curated imprint dedicated to publishing both literary fiction and nonfiction that highlight and amplify unique and diverse voices. The imprint is committed to publishing complex and honest work that not only reflects the current conversation but also pushes it forward.
Tiny Reparations Books's roster of recent and upcoming bestselling and acclaimed fiction includes the instant New York Times bestseller and #1 International bestseller and Edgar Award nominee Portrait of a Thief and the forthcoming Anatomy of a Betrayal, both by Grace D. Li; Center for Fiction and NAACP Image award finalist What the Fireflies Knew by Kai Harris; Black Caucus of the American Library Association Honor Book Perish and the forthcoming collection Holler, Child, both by Latoya Watkins; and Good Morning America Buzz Pick Gone Like Yesterday by Janelle M. Williams.
Our nonfiction subjects cover a broad range, including cultural criticism, essays, comedy, pop culture, memoirs, practical books, inspirational nonfiction, activist histories, journalism, business, and more. The imprint launched with Phoebe Robinson's Please Don't Sit on My Bed in Your Outside Clothes; and other recent and upcoming nonfiction titles include: Great Falls, MT by comedian and bandleader on The Late Late Show with James Corden Reggie Watts; How to Live Free in a Dangerous World by National Book Critics Circle finalist Shayla Lawson; Marsha by activist and scholar Tourmaline; Black-Owned by NBC News reporter Char Adams, Eight Million Ways to Happiness by Hiroko Yoda, a Shinto cultural historian and New Yorker contributor; Big Asian Energy by TEDx speaker and leadership coach John Wang; The Body Liberation Project by strength coach Chrissy King; Magical/Realism by Whiting Award-winning poet Vanessa Angelica Villarreal; Rage by Entertainment Weekly staff writer Lester Fabian Brathwaite; A Product of Genetics (and Day Drinking) by former journalist Jess H. Gutierrez; and This Thread of Gold by actress and UN Ambassador Catherine Joy White.
We are also proud to publish Plantains and Our Becoming, a book of poetry by Audie Award winner and performer Melania Luisa Marte.
Comedian, actress, author, and producer, Phoebe Robinson has said about the imprint:
"We all know there is a lack of diversity in publishing. Tiny Reparations Books recognizes that the publishing landscape isn't going to change until the actual work starts behind the scenes. I am thrilled to partner with Plume to help take this important step. And I look forward to bringing a wide range of voices to Plume and helping to push the boundaries of publishing."
The imprint announcement has been featured across media, including The Daily Show with Trevor Noah, New York Magazine's Vulture, The Los Angeles Times, The Hollywood Reporter, Deadline, Essence, Entertainment Weekly, NPR, InStyle, and Refinery29.
"[Tiny Reparations Books] will launch a thousand book clubs."—Vulture

"Instead of just complaining about the lack of diversity in publishing, comedian and actress Phoebe Robinson, one half of 2 Dope Queens, has partnered with Plume to launch an imprint." —Essence

"[Tiny Reparations Books will] be worth watching for what comes next."—Associated Press
For details about our other imprints, visit: Dutton and Plume.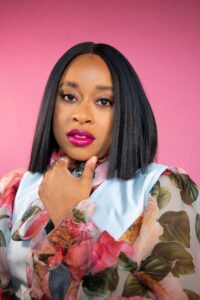 Phoebe Robinson is a stand-up comedian, writer, producer, and actress. She is the co-creator and co-star of the hit podcast turned HBO series 2 Dope Queens and other critically acclaimed podcasts including Sooo Many White Guys and Black Frasier. She's also the New York Times bestselling author of You Can't Touch My Hair: And Other Things I Still Have to Explain and Everything's Trash, But It's Okay, which was developed into a Freeform series. Additionally, Phoebe starred in the films Ibiza and What Men Want, and was a moderator for Michelle Obama's Becoming book tour where she interviewed the former first lady. In 2019, Phoebe launched Tiny Reparations, a production company under ABC Signature, whose first series Doing the Most with Phoebe Robinson, premiered April 2021 on Comedy Central. In 2021, Phoebe published her third book of essays Please Don't Sit on My Bed in Your Outside Clothes, which quickly became a national bestseller and the inaugural title from her imprint, Tiny Reparations Books, which champions writers of color. Her debut hour comedy special, Sorry, Harriet Tubman, premiered Oct 2021 on HBO Max.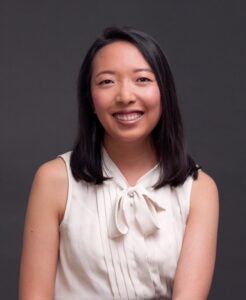 Emi Ikkanda is an Executive Editor acquiring nonfiction and select fiction projects at Tiny Reparations Books, Dutton, and Plume at Penguin Random House. She previously worked at Seal Press at Hachette, Spiegel & Grau at Random House, and Henry Holt at Macmillan. She publishes a diverse list of award-winning, bestselling, and culturally relevant books. Over the years she has edited #1 New York Times and international bestselling authors, and edited winners or finalists for the Pulitzer Prize, National Book Award, Carnegie Medal, Financial Times Business Book of the Year Award, and the TIME 100.
Recent highlights on her list include Catherine Joy White's This Thread of Gold, Jess Guitierrez's A Product of Genetics (and Day Drinking), Shayla Lawson's How to Live Free in A Dangerous World, #1 New York Times bestselling author Ijeoma Oluo's Mediocre, Karla Cornejo Villavicencio's NBA finalist The Undocumented Americans, Carla Power's Pulitzer finalist Home, Land, Security, Minda Harts's Right Within, Arianna Davis's What Would Frida Do?, international bestselling novelist Michael David Lukas's The Last Watchman of Old Cairo, Sanaë Lemoine's New York Times Editor's Choice The Margot Affair, NASA Astronaut Nicole Stott's Back to Earth, and former Reddit CEO Ellen Pao's Reset.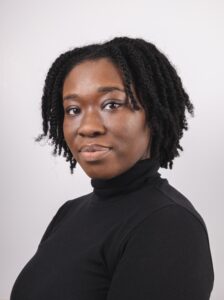 Lashanda Anakwah is an editor at Tiny Reparations acquiring fiction and select non-fiction titles. Before joining Tiny Reparations she worked at the Simon & Schuster flagship imprint. She is building a list that captures a wide array of human experiences, and is drawn to edgy voice driven literary, upmarket and commercial fiction , centered on complicated, unique characters. Smart, immersive prose written with craft, intention and depth of feeling is sure to capture her attention. As well as themes of geographic identity, culture, and coming of age. 
Lashanda is also looking for transformative memoirs, in addition to narrative non-fiction that answers the "why" and "how" in regards to the socio-political-economic systems we are all mired in, with a clear vision of the way forward.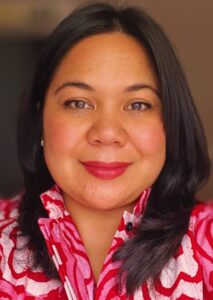 Jamie Knapp is the Director of Publicity for Plume and Tiny Reparations Books and the Associate Director of Publicity for Dutton. She also serves as the Diversity, Equity, and Inclusion Council Representative for the PPG Division at Penguin Random House.
Since joining Dutton in 2008, she has built buzzworthy and bestselling campaigns for many books including the National Book Award Winner for Fiction Hell of a Book by Jason Mott, the Read with Jenna pick The Girl with the Louding Voice by Abi Daré, NBA Star Andre Iguodala's The Sixth Man, and the NYT instant bestseller Portrait of a Thief by Grace D. Li.
Other authors she has worked with include Drew Barrymore, Karma Brown, Liam Callanan, Harlan Coben, Martin Duberman, Craig Ferguson, Kai Harris, Tami Hoag, Jeff Lindsay, Trixie Mattel and Katya, Sona Movsesian, Megan Mullaly, Nick Offerman, Bill Russell, Phoebe Robinson, E.G. Scott, Daniel Stone, David Wright, and many others.