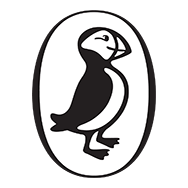 One of the most prestigious children's paperback publishers in the United States, Puffin Books was founded on a strong literary tradition and a commitment to publishing a successful mix of classic children's fiction and the best new literature. Over the years, Puffin has transformed from a small, yet distinguished paperback house, into one of the largest, most diverse, and successful children's publishers in business, publishing everything from picture books to ground-breaking middle grade and teen fiction.
Puffin began in England in 1941 when Allen Lane, publisher of Penguin Books, and Noel Carrington, a publisher of natural history books, teamed up to produce the first line of quality paperbacks for children. Puffin USA didn't get its start until 1978, when Penguin acquired Viking Kestrel and Viking's paperback line, Seafarer Books.
During the 1980s, Puffin Books initiated the period of remarkable growth that has become its hallmark. Puffin Books produced quality paperback editions of Viking titles, aggressively acquired titles for paperback publication from outside publishing houses, reprinted Puffin UK titles, and maintained a backlist packed with award-winning children's literature including Robert McCloskey's Caldecott Medal winner Make Way For Ducklings, Ludwig Bemelmans' beloved Caldecott Honor book Madeline, and Don Freeman's classic Corduroy.
In 1988, Penguin merged with New American Library and Dutton, creating a new powerhouse Puffin list. Incorporating titles from three hardcover imprints, Viking Children's Books, Dial Books for Young Readers, and Dutton Children's Books, Puffin drew on the strength of its expanded list to launch a major joint venture with Puffin UK, a newly redesigned Puffin Classics series. The 1996 merger of Penguin Books with the Putnam Berkley Group, and the subsequent incorporation of Putnam's PaperStar imprint into Puffin, cemented Puffin's longstanding position as one of the leading children's paperback publishers in the business.
With an ever-expanding list built on the winning combination of literary classics and appealing commercial fiction, Puffin Books remains a children's books innovator and perennial reader favorite. In addition to publishing the quality literary fiction that has provided such a strong foundation over the years, Puffin has started several original series with broad commercial appeal.
Publishing approximately 150 titles a year, Puffin is able to deliver the finest in every age group: picture books for young children, the best in historical and contemporary fiction for middle-graders, and critically-acclaimed novels for older readers. Where else can one find beautifully bound classics like The Wind in the Willows and Black Beauty next to literary triumphs like Ruta Sepetys's Between Shades of Gray? Or the best-selling Stranded series by Jeff Probst beside moving novels such as S. E. Hinton's The Outsiders?
Puffin has published New York Times bestsellers such as If I Stay by Gayle Forman, the Matched trilogy by Ally Condie, the Legend trilogy by Marie Lu, and the acclaimed works of John Green. Puffin is also recognized for its award-winning fiction, which includes Roll of Thunder, Hear My Cry by Mildred D. Taylor (Newbery Honor Winner), The Westing Game by Ellen Raskin (Newbery Honor Winner), Jerk, California by Jonathan Friesen (Schneider Family Book Award), and Three Times Lucky by Sheila Turnage (Newbery Honor). This imprint is no stranger to accolades.
For the middle grade reader, Puffin splashes onto the scene with these great titles. The classic and classically hilarious Judy Blume has landed a home for her bestselling Fudge series, including Double Fudge, Superfudge, Otherwise Known as Sheila the Great, and Tales of a Fourth Grade Nothing, in Puffin. Mike Lupica's series of middle-grade sports fiction has been a long-time favorite, and Gennifer Choldenko's Newbery Honor book Al Capone Does My Shirts has become a lauded contemporary classic.
A highlight of Puffin's middle grade series is Puffin Modern Classics, the home to award-winning contemporary classics, including A Long Way from Chicago, Summer of the Swans, and Sadako and the Thousand Paper Cranes. Puffin prides itself on constantly reinventing classics to reach new generations of readers. The Puffin Chalk update to the Classics line, for example, combines time-honored stories with energetic, modernized artwork that echoes the whimsy of childhood.
Puffin's diverse range of nonfiction combines reliable classics that continue to engage and inform—such as Ruth Heller's range of science- and literature-savvy paperbacks, or Jean Fritz's creative approach to historical figures—with an ever-expanding list of new and noteworthy titles that are perfect for the classroom—Ilene Cooper's Jack: The Early Years of John F. Kennedy brings a new perspective to the young life of one of our most influential leaders. These titles fit in seamlessly with Common Core requirements while maintaining a rigorous standard of quality.
Middle graders and teen readers alike devour books by Puffin's fiction authors who include Charlie and the Chocolate Factory author Roald Dahl, The Cat Ate My Gymsuit author and Amber Brown creator Paula Danziger, award-winning historical fiction author Jean Fritz, Travel Team's Mike Lupica, Pippi Longstocking creator Astrid Lindgren, Lyddie's Katherine Paterson, Newbery Honor and Newbery Medal winner Richard Peck, Roll of Thunder, Hear My Cry's author, Mildred D. Taylor, and multiple award-winning author Jacqueline Woodson.