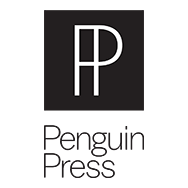 Penguin Press was founded in 2003 by Ann Godoff and launched its debut list in the Winter of 2004. Dedicated to publishing quality nonfiction and literary fiction, Penguin Press seeks to publish ideas that matter, storytelling that lasts, and books that don't just start conversations, but detonate them. Since its creation, they have published numerous New York Times and national bestsellers, won four National Book Critics Circle awards, one National Book Award, and five Pulitzer Prizes, most recently in 2016. Books from Penguin Press have also earned prestigious prizes and citations such as the James Beard Award, the Orange Prize, the Los Angeles Times Book Prize, the Man Asian Prize, the Mark Lynton History Prize, the Arthur Ross Book Award, the Sidney Hillman Foundation Award, and the Financial Times Goldman Sachs Business Book Award.
Penguin Press publishes a diverse list of historians, scientists, novelists, politicians, poets, artists, photographers, and some of the most respected thinkers in the world, including: Ron Chernow, Michael Pollan, Zadie Smith, Mary Oliver, Thomas Pynchon, Emily Oster, Ocean Vuong, Will Smith, Carlos Ruiz Zafon, David Axelrod, Maira Kalman, Steve Coll, Dan Barber, Daniel Yergin, Alexandra Fuller, Philip Gourevitch, Steve Inskeep, Liaquat Ahmed, Ingrid Betancourt, Roger Lowenstein, Joshua Foer, Franklin Foer, William Finnegan, Karl Ove Knausgaard, Mark Harris, John Lewis Gaddis, Tony Judt, Alan Greenspan, Al Gore, Aziz Ansari, Phil Jackson, Bryan Burrough, Errol Morris, Gordon S. Wood, Yvon Chouinard, Barton Gellman, Dave Isay, Jon Lee Anderson, Krista Tippett, Michael V. Hayden, Ottessa Moshfegh, Leon Panetta, Celeste Ng, Nate Silver, Pamela Druckerman, Alice Waters, Admiral James Stavridis, Richard Haass, Maria Konnikova, Carolyn Forche, Philip Rucker, Carol Leonnig, and Henry Louis Gates, Jr.
To sign up for the Penguin Press newsletter, click here.
View our Spring 2024 catalog here.
View our Summer 2023 catalog here.
View our Fall 2023 catalog here.
Helen Rouner is an Assistant Editor at Penguin Press, which she joined as an Editorial Assistant in 2021.