Lindsey Rose, Executive Editor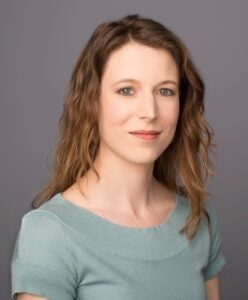 A small list with a huge audience, Dutton is a boutique imprint within the largest English-language publisher in the world. Recent titles have become bestsellers, been national book club picks, and won the National Book Award. Publicity—and marketing—driven, its focused list of fifty books per year is made up of half fiction and half nonfiction. Dutton's imprints include Plume and Tiny Reparations Books.
Dutton's roster of recent and upcoming bestselling and notable fiction authors includes Abi Daré (The Girl with the Louding Voice), Fiona Davis (The Spectacular and The Lions of Fifth Avenue), Eric Jerome Dickey (The Business of Lovers and Before We Were Wicked), Joseph Finder (House on Fire and Judgment), Hank Green (A Beautifully Foolish Endeavor and An Absolutely Remarkable Thing), Tami Hoag (The Boy), Jason Mott (Hell of a Book), Ana Reyes (The House in the Pines), Riley Sager (The Only One Left and Survive the Night), Adriana Trigiani (The Good Left Undone), and Jonathan Tropper (This Is Where I Leave You), among others.
Recent and upcoming bestselling and notable nonfiction authors include Mark Adams (Turn Right at Machu Picchu), Drew Barrymore (Rebel Homemaker), Sean Carroll (Something Deeply Hidden and The Big Picture ), Robyn Crawford (A Song for You), Martin Dugard (Taking London and Taking Paris), Scott Ellsworth (The Ground Breaking), Steven Gillon (America's Reluctant Prince), Maria Goodavage (Soldier Dogs and Top Dog), John Green (The Anthropocene Reviewed), Andre Iguodala (The Sixth Man), Jon Karl (Tired of Winning, Betrayal, and Front Row at the Trump Show), Des Linden (Choosing to Run), Nick Offerman (Where the Deer and the Antelope Play and Paddle Your Own Canoe), Mark Owen (No Easy Day and No Hero), Joe Posnanski (Why We Love Baseball), Clinton Romesha (Red Platoon), Jeff Tweedy (World Within A Song, How to Write One Song, and Let's Go So We Can Get Back), Craig Unger (House of Trump, House of Putin), and Elizabeth Williamson (Sandy Hook).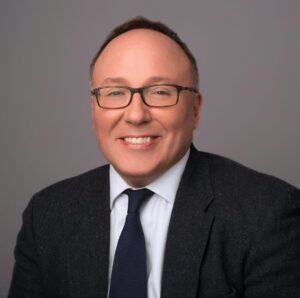 John Parsley oversees the editorial department of Dutton and its imprints Plume and Tiny Reparations, while acquiring a focused list of nonfiction and fiction titles. John was previously VP, Executive Editor at Little, Brown. He has edited many New York Times bestsellers, and authors John has worked with have won or been finalists for the Aspen Book Awards, Books for a Better Life Award, Carnegie Medal, Edgar Award, Kirkus Prize, LA Times Book Prize, Lukas Prize, National Book Award, NBCC Award, NYT Notables, Orion Book Award, PEN Awards, Pulitzer Prize, and TIME 100.
Recent and upcoming titles on John's list include Scott Ellsworth's National Book Award longlist title, The Ground Breaking; Andre Iguodala's The Sixth Man, selected by President Obama as a favorite book; ABC News Chief Washington Correspondent Jonathan Karl's bestsellers Betrayal and Front Row at the Trump Show; Denise Kiernan's forthcoming Obstinate Daughters; Hell of a Book, the 2021 National Book Award winner in fiction, by Jason Mott; Joe Posnanski's bestselling Why We Love Baseball; Elizabeth Williamson's Sandy Hook; and Timothy Winegard's bestselling history, The Mosquito and his forthcoming, The Horse.