Mark Tavani, VP, Executive Editor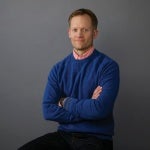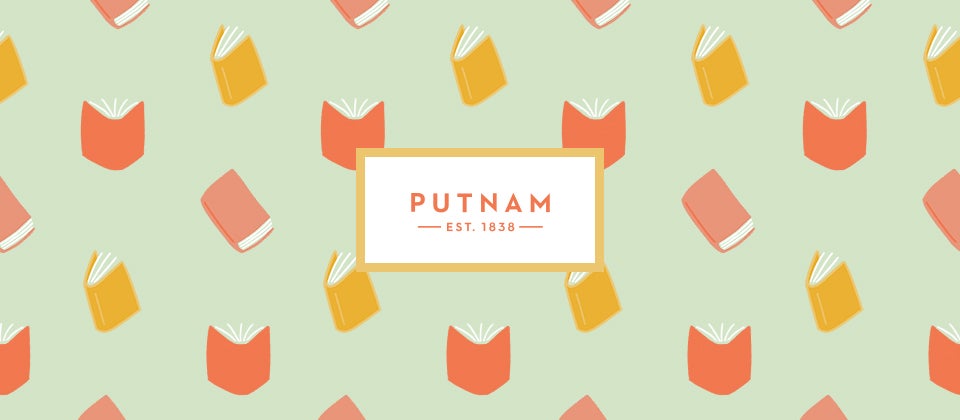 Putnam
---
For more than two decades, G.P. Putnam's Sons has led the publishing industry with more hardcover New York Times bestsellers than any other imprint. With its rich history of publishing established franchises and new talent, as well as award winners, with an unrivaled bestselling track record, Putnam continues to be one of the most respected and prestigious imprints in the industry.
Putnam's illustrious roster of bestselling fiction authors includes Megan Abbott, Cristina Alger, Ace Atkins, Chloe Benjamin, C.J. Box, Jamie Brenner, Eleanor Brown, Tom Clancy, Robin Cook, Robert Crais, Clive Cussler, Jeffery Deaver, Frederick Forsyth, Karen Joy Fowler, Sue Grafton, W.E.B. Griffin, Robert Jones, Jr., Jan Karon, Alma Katsu, John Kenney, Philip Kerr, Frances Liardet, Mike Lupica, Delia Owens, Robert B. Parker, Nick Petrie, Kiley Reid, Steven Rowley, John Sandford, Jill Santopolo, Lisa Scottoline, M.O. Walsh, Stuart Woods, Randy Wayne White, Sarah Winman, and David Yoon.
Among its distinguished nonfiction authors are Michele Borba, Kate Winkler Dawson, Cathy Guisewite, Spencer Johnson, Hoda Kotb, Laurence Leamer, Bobby Orr, Dolly Parton, and Eve Rodsky.
History of Putnam
---
In 1838 George Palmer Putnam, who began his career at a small New York bookstore, moved to London to establish the first American publishing branch of Wiley and Putnam in England. Ten years later, Putnam returned to the United States and the company became known as "George P. Putnam." In 1849, Putnam published the revised works of his close friend, American author and historian Washington Irving. One year later, the house published Susan Warner's The Wide, Wide World, which became known as America's first bestseller, selling forty thousand copies in the first few months, and eventually more than one million over its life. Over the next century and a half, Putnam published works by President Theodore Roosevelt (who worked for a year at the house before turning to politics), William Golding's Lord of the Flies, Norman Mailer's Deer Park, Vladimir Nabokov's Lolita, and Mario Puzo's The Godfather.
In 2013 G.P. Putnam's Sons celebrated its 175th year of publishing, culminating in an official "G.P. Putnam's Sons Day" declared by the New York City mayor's office on May 28, 2013. The history of Putnam is nearly as long as that of our country – and also as varied. The world is very different than it was in 1838, and the imprint is too, though many core values live on – an attendance to quality, honoring our authors, service to our readers, and of course a yen to create bestsellers. Putnam continues to hold industry dominance with an average of 30 to 35 New York Times bestsellers per year, applying aggressive marketing and sales acumen as it publishes established brands and new discoveries.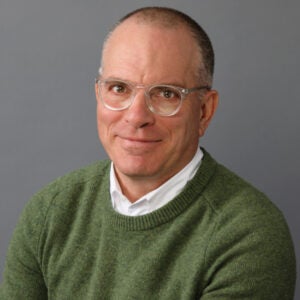 Ivan Held is President of Putnam, Dutton, and Berkley. He currently oversees business, editorial, and publishing strategies for Putnam and Berkley.
Ivan started his career as a bookseller in Washington, DC, before moving to the publicity department at Random House, where he worked with authors ranging from Norman Mailer to General Colin Powell. In the late 1990s he was named VP/Associate Publisher and Marketing Director for the Viking imprint of Penguin. Before returning to Penguin in 2005, he founded the Random House Trade Paperbacks imprint at Random House.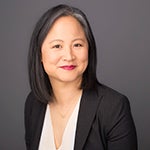 Sally Kim is SVP, Publisher of Putnam. In addition to overseeing the imprint's editorial, marketing, and publicity departments, she acquires and edits her own list of quality fiction with commercial appeal, including New York Times bestsellers by Megan Abbott (The Turnout), Robert Jones, Jr. (The Prophets, a finalist for the National Book Award), Kiley Reid (Such a Fun Age), Chloe Benjamin (The Immortalists), Cristina Alger (Girls Like Us), and John Kenney (Love Poems for Married People). Recent publications include novels by Alma Katsu, Steven Rowley, M.O. Walsh, Nickolas Butler, and Kate Russo; forthcoming are the next novels by Sarah Winman and Karen Joy Fowler.
Prior to Putnam, Sally was Editorial Director at Touchstone/Simon & Schuster, and worked at HarperCollins, the Crown Publishing Group, and St. Martin's Press, after getting her start at the Sandra Dijkstra Literary Agency more than 25 years ago. She's acquired celebrated debuts by Gillian Flynn, Lisa Unger, Courtney Maum, Jami Attenberg, Ann Leary, and Holly Goddard Jones; as well as the award winners The Bright Forever by Lee Martin (finalist for the Pulitzer Prize); Truth in Advertising by John Kenney (winner of the Thurber Prize for American Humor); and The Incarnations by Susan Barker (finalist for the Kirkus Prize for Fiction and a New York Times Notable Book).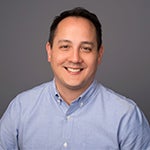 Ben Lee joined Dutton, Putnam, and Berkley as Vice President, Associate Publisher of paperbacks in March 2015. He oversees the paperback conversion program for all of Dutton and Putnam's books. Prior to joining Dutton, Putnam, and Berkley, Ben was most recently VP, Associate Publisher of Atria Books at Simon & Schuster, overseeing campaigns for many New York Times bestselling authors including Brad Thor, Jennifer Weiner, Vince Flynn, Theresa Caputo, Rachael Ray and Buddy Valastro.
Prior to that at Simon, he sold the warehouse clubs and later handled Target, Readerlink, B&T, Ingram and the CBA. He started his publishing career at Random House, where he worked in sales with the warehouse clubs as well as in marketing with the Information Group.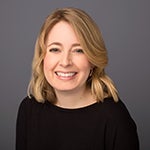 Ashley Pattison McClay is Associate Publisher, Director of Marketing for Putnam. She has been with Putnam since 2015, and with Penguin Random House since 2010. Prior to that she worked at Henry Holt & Company. Since joining Putnam, Ashley has overseen marketing campaigns for franchise bestsellers including John Sandford, Janet Evanovich, Sue Grafton, C.J. Box, Clive Cussler, Stuart Woods, and Lisa Scottoline, as well as for novels such as The Immortalists and Where the Crawdads Sing. Previously, she managed campaigns for award-winning and bestselling books by Karen Joy Fowler, Lev Grossman, Jonathan Tropper, and Hilary Mantel.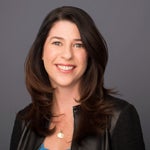 Alexis Welby joined Putnam in 2011, and in addition to managing the imprint's publicity team, she has overseen the campaigns for Cristina Alger, Chloe Benjamin, A. Scott Berg, Sue Grafton, Robert Jones, Jr., Jan Karon, Hoda Kotb, Jenny Lawson, Bobby Orr, Delia Owens, Dolly Parton, Kiley Reid, Burt Reynolds, and Lisa Scottoline, among others. After beginning her career at St. Martin's Press, she was Associate Director of Publicity at Simon & Schuster where she worked for 11 years with authors including Mark Bittman, Taylor Branch, James Lee Burke, David Carr, President Jimmy Carter, Mary Higgins Clark, Chris Cleave, Senator Hillary Rodham Clinton, Stephen Hunter, David Maraniss, Susan Orlean, Pearl Jam, Paul Simon and Martin Cruz Smith.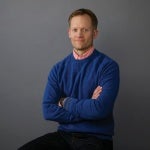 Mark Tavani edits commercial fiction and narrative nonfiction. He works with authors Max Barry, C.J. Box, Bryan Christy, Robert Crais, Jeffery Deaver, Karen Dionne, Frederick Forsyth, Lisa Gardner, John McMahon, Fabian Nicieza, Lisa Scottoline, Chris Wilson, and David Yoon, among others. He has edited numerous New York Times bestsellers, an Edgar Award winner, a winner of the PEN/ESPN Award for Literary Sportswriting, and a runner-up for the Pulitzer Prize in history.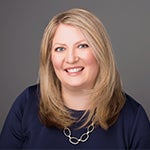 Michelle Howry joined Putnam in 2018 and publishes an eclectic list of nonfiction – from the #1 New York Times bestseller I Really Needed This Today by Hoda Kotb; to the Reese Witherspoon Book Club pick Fair Play by Eve Rodsky; to the national bestseller Capote's Women by Laurence Leamer; to true-crime historian and podcaster Kate Winkler Dawson's acclaimed American Sherlock and upcoming All That Is Wicked.
She acquires both expert-led prescriptive titles in categories like diet, health, wellness, self-help, personal finance, psychology, mindfulness, and parenting, as well as compelling narrative nonfiction titles in history, culture, popular science, nature, and memoir.
Michelle's Featured Titles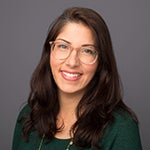 Tara Singh Carlson joined Putnam in 2014. Her focus is on women's fiction that hits that sweet spot between commercial and literary, including historical fiction and contemporary women's stories that are either wildly entertaining or filled with heart. She loves strong female characters that inspire.
She has edited New York Times bestsellers The Silent Wife by A.S.A. Harrison, The Light We Lost by Jill Santopolo, and Where the Crawdads Sing by Delia Owens, as well as the Today Show Read With Jenna pick The Family. She was the first editor to have two books selected by the Reese Witherspoon Book Club. She has worked with celebrated and bestselling authors Lizzy Dent, Eve Chase, Jennie Fields, Bryn Greenwood, L.S. Hilton, Craig Johnson, Naomi Krupitsky, Frances Liardet, Beth Morrey, Nuala O'Connor, Delia Owens, Theresa Rebeck, Richard Roper, Jill Santopolo, Shanthi Sekaran, Natasha Solomons, and Sara Weinman, among others.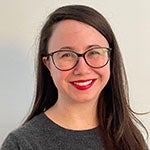 Kate Dresser joined Putnam in 2021, focusing on compelling women's fiction, both historical and contemporary, with strong voices on the page.  She is the editor for Sophie Cousens, Sarah Hogle, Jenny Bayliss, and Lacie Waldon. In particular, Kate loves stories with a strong sense of place, women who save themselves from disaster, and tight narrative timelines.
Prior to joining Putnam, Kate worked at Gallery Books at Simon & Schuster, where over a dozen years she acquired and edited a fine list of commercial fiction, including New York Times bestsellers by Christina Lauren, women's fiction by Kristy Woodsen Harvey, historical fiction by Brooke Lea Foster and Julia Kelly, as well as psychological suspense and commercial nonfiction. She's eager to grow her list at Putnam.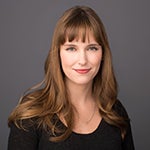 Danielle Dieterich joined Putnam in 2015. She is interested in smart fiction with a page-turning quality and an unforgettable hook. In particular, she is drawn to suspense and psychological thrillers, as well as both contemporary and historical women's fiction, and novels with distinctive voices, rich atmosphere, or a high-concept or speculative twist. From edgy thrillers to timely book-club picks, she loves working on books that you can't put down, and that you can't stop talking about after reading.
Some of her recent and forthcoming titles include: Blood Sugar by Sascha Rothchild, Shiver by Allie Reynolds, One of the Girls by Lucy Clarke, The Lady Upstairs by Halley Sutton, and The Downstairs Neighbor by Helen Cooper. She is also the editor for New York Times bestselling authors John Sandford, Nick Petrie, and the Robert B. Parker Estate. She previously worked with Mark Tavani collaborating with authors such as Clive Cussler, Lisa Gardner, Lisa Scottoline, C.J. Box, and Jeffery Deaver. Prior to joining Putnam, Danielle worked in the publicity department at Dutton Books.
Danielle's Featured Titles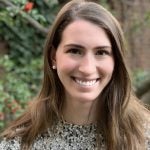 Gabriella Mongelli joined Putnam in 2018. Her focus is on literary and upmarket commercial fiction, as well as select narrative nonfiction, history, and pop culture. She is interested in stories with a clear driving engine and a smart, unique take on the world, whether that be a page-turning plot, a compelling voice, or a strong sense of place. She is the editor for New York Times bestselling authors Eleanor Brown, Sharon Kay Penman, and Stuart Woods, as well as authors Jamie Brenner, Sean Desmond, Olga Grushin, and more.
She previously worked with Sally Kim collaborating with authors such as Kiley Reid, Robert Jones, Jr., Megan Abbott, Steven Rowley, and Nickolas Butler. Some of her recent and forthcoming titles include Lease on Love by Falon Ballard, Like a House on Fire by Lauren McBrayer, Gilt by Jamie Brenner, Any Other Family by Eleanor Brown, and The Old Place by Bobby Finger. Prior to joining Putnam, Gabriella worked in editorial at Little, Brown and Company.
Gabriella's Featured Titles